Christopher Blais is Nordmach  
A 5th generation musician that enjoys many types of music but was drawn to the synthesizer after hearing early records by Tangerine Dream, Kraftwerk, Yaz, Depeche Mode, and Trevor Horn. Chris began off playing keyboards in his father's band and immediately got the bug to study the local scene, having played and recorded in both Canada and the United States. A local newspaper ad for "Keyboard Player Wanted for Top 40 Band" piqued his interest, and he soon found himself performing with now local icons Gordie Johnson/Big Sugar and Robert Wilson/Kim Mitchell. Chris has also produced music for television commercials (Windsor Casino/Caesars, Canadian Visitors Bureau/Tourism, etc.), radio, and independent cinema. 
Chris has been programming music for more than half his life and continues to have a strong interest in programming, sound design, music creation, and visual media. Chris has assisted numerous artists and musicians in incorporating programming into a variety of circumstances, such as live performance graphics and/or studio advice. Donny Lyle (Mariah Carey, R. Kelly), Dan Todd & Mark Holmes (Platinum Blonde, Honeymoon Suite, Glass Tiger), Kenny Greer (Red Rider, Tom Cochrane, Gowan), Celldweller, Autumn Kings, The Tea Party, and many more.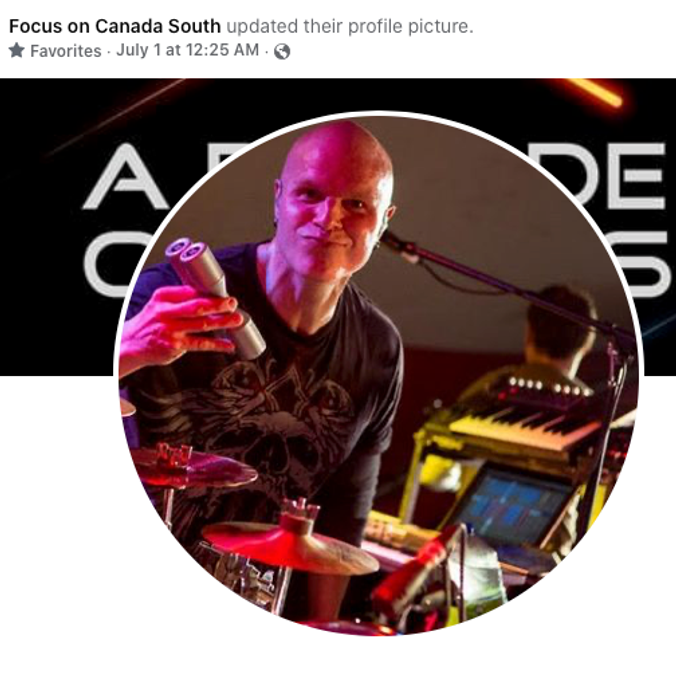 ARTIST OF THE MONTH JULY 2022:
Focus on Canada South is proud to annoys that our artist of the month for July 2022 is Chris Blais/Nordmach